Tournament Dates:
Weigh ins: Friday March 25, 2016 at Spatola Wrestling
Tournament: Saturday March 26, 2016 at University of Cincinnati Rec Center
Schedule and Start Times:
Weigh ins Friday March 25: FRIDAY EVENING from 6-9pm at Spatola Wrestling
Wrestling starts at 9AM Saturday March 26
A free clinic will be offered to all wrestlers on Saturday
Full concessions begin at 9.00am (please note that these are an additional cost).

Location: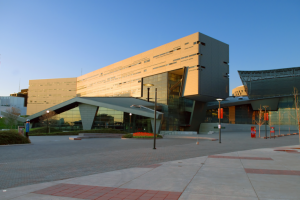 University of Cincinnati Campus Recreation Center (CRC) 2820 Bearcat Drive Cincinnati OH 45221 Garage parking is available around the UC campus. Most parking is $5. The Woodside garage is the most convenient for the venue. It is located at 2913 Woodside Drive.
Cost:
$30 (includes wrestling clinic Saturday morning)
Admission:
$5 for adults and $3 for children
Awards:
We're working on something awesome for this year. Stay tuned.
Contact Nick, nick@spatolawrestling.com
Ayana- ayana.flores@cortland.edu